At last planning permission has been granted and work has started on the conversion of the toilets to a medical/ clinical practice.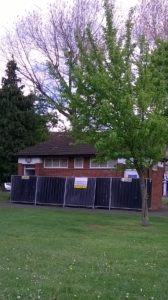 Of course WBRA did NOT want the toilets to close, and would have preferred the building to be demolished and changed into a flower bed. But LB Bromley were adamant that it had to be sold to raise money.
WBRA are as confident as we can be that the new owners will be good neighbours and help us look after the Green. We wish them well.