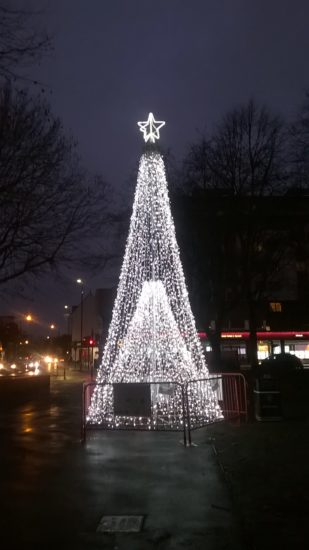 Beckenham's Christmas Tree was lit on 2 December at the Christmas Market
WBRA part funded this tree from a donation. LB Bromley paid for half, and other donors were Copers Cope Area RA, Beckenham Business Association and local businesses.
The tree can be re-used, so provides good value for money as well as being rather lovely!